Pediatric Dentistry in Cape May Court House
---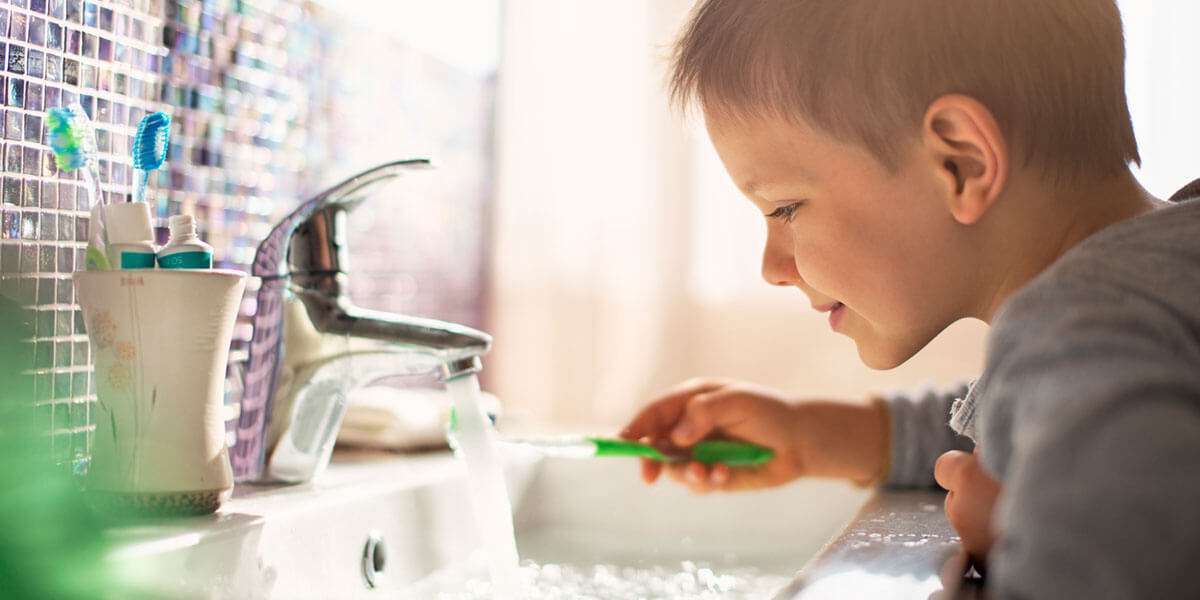 Sunshine Dentistry is a 2022 Best of Jersey Shore Pediatric Dentist! To book an appointment for your child, send us a message, or call 609-465-5415.
---
What Is Pediatric Dentistry?
---
Pediatric dentistry encompasses all dental and oral health care treatments your child will receive from infancy through their teen years. Pediatric dentistry is largely preventative in scope, with time allotted during each appointment for oral health education to help young generations establish good oral health habits. After all, scientists have concluded that poor oral health is linked with many serious and preventable conditions later in life.
---
Benefits of Early Dental Care
---
Early dental care emphasizes oral health education, proper oral health care techniques, and preventative care. When children see a dentist regularly, it sets them up for good oral health in the future. Early dental care also helps prevent small problems from worsening, causing pain, or requiring more complex treatment. Studies show that preventative pediatric treatments such as dental sealants and fluoride treatments can prevent more than 90% of cavities in kids.
---
Pediatric Dental Procedures Offered
---
The pediatric dentists at Sunshine Dentistry emphasize prevention. As such, preventative  pediatric dental treatments include:
Oral examinations 

Biannual cleanings

Dental sealants to prevent cavities

Flouride treatments to strengthen teeth

Reduced radiation digital x-rays 
When problems do arise, our dentists use the safest, least invasive treatments for your child, such as:
Dental bonding for chipped or broken teeth

Dental bonding for discolored teeth

Tooth extractions

Dental crowns (caps)

Baby root canal (pulpotomy)

Clear aligners

for misaligned teeth or bite problems (permanent teeth)
---
Why Choose Sunshine Dentistry?
---
Sunshine Dentistry is a unique dental practice in that we treat patients for their entire lives. We do not limit our practice to children and teens. Instead, we treat patients through every stage of life, providing pediatric dental care, orthodontic care for teens, and lifelong general, restorative, and cosmetic dentistry for adults.  
In 2022, Sunshine Dentistry was recognized for our pediatric dental expertise when we were named to the prestigious Best of Jersey Shore list. We also earned recognition in the fields of dentistry and cosmetic dentistry.  Our dentists have also secured a place among New Jersey's Top Doctors in the field of Dentistry. 
All three of our dentists are warm and welcoming, helping young patients to feel comfortable, and take ownership of their oral health. Young patients can expect new tips, techniques, tricks, and a new toothbrush at every appointment. They may even hear a funny joke from our pediatric dentists. 
Sunshine Dentistry also knows how busy life is when you're raising children. To make dental care easier to schedule,  we begin treating patients as early as 7:00 am and see patients until 7:00 pm multiple nights each week. 
---
Frequently Asked Questions About Pediatric Dental Care
---
---
---
---
---
---
---
Schedule a Pediatric Dental Appointment
---