Digital Dentistry in Cape May Court House
---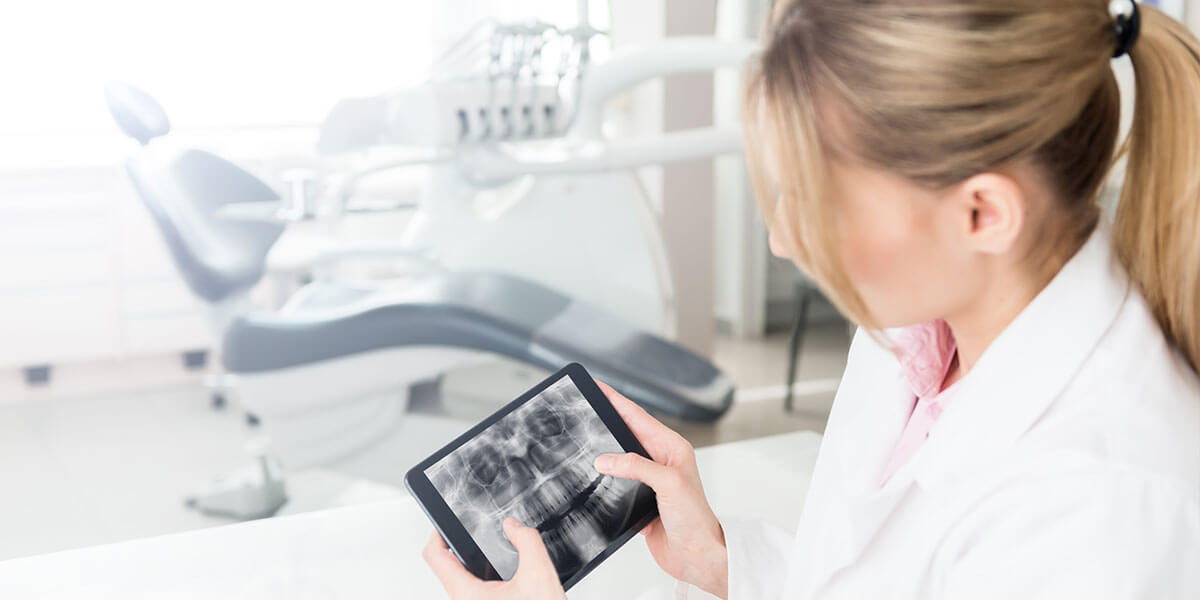 Sunshine Dentistry is proud to offer digital dentistry services and advanced technology to patients in Cape May Court House, and surrounding communities. To learn more or book an appointment, send us a message or call 609-465-5415.
---
What Is Digital Dentistry?
---
Digital dentistry improves upon older dental techniques and dental technologies to provide enhanced patient comfort, more accurate diagnostics, safer treatments, and more successful results. Digital dentistry is the broad term used to encompass all of the equipment, tools, devices, and amenities that leverage the power of advanced technology, including software, hardware, or digital components.
---
Benefits of Digital Dentistry
---
Digital dentistry aims to improve the patient experience by providing:
High-resolution, high-quality 3-D images that are available immediately and improve diagnostic accuracy to guide successful treatment planning

Putty-free, painless digital impressions

Early identification of problems developing beneath the surface of the teeth and gums

Enhanced precision in

dental implant

placement

Greater precision in creating dental restorations

Quieter dental tools for more peaceful appointments 

Early, painless detection of oral cancer symptoms

Immediate access to your dental records

Reduced radiation from x-rays
---
About Our Advanced Dental Technology
---
Sunshine Dentistry is a modern, all-age practice equipped with all of the latest dental technologies. Some of the technologies we offer at our practice include: 
Cone Beam Computed Tomography (CBCT)
This sophisticated digital imaging equipment improves upon traditional dental x-rays by capturing 3D images of all of the structures in the mouth, including soft tissues, bones, and nerve pathways. CBCT imaging emits less radiation than traditional dental x-rays while providing the high-quality images needed to accurately diagnose various conditions. 
Digital Intraoral Scanners
Digital intraoral scanners eliminate the need for messy and uncomfortable impressions made from putty. The wandlike scanner captures 3D digital impressions swiftly and painlessly. The images are immediately available for viewing on the flatscreen monitors next to each patient's chair. 
Digital X-Rays
Digital x-rays replace the film x-rays once used in dental practices. Digital x-rays also reduce radiation exposure for children, teens, and adults. The images are available immediately for viewing on a computer screen. 
Ultra-Quiet Dental Handpieces
Noisy dental tools for cleaning and restoring teeth have been replaced with modern, ultra-quiet electric handpieces that significantly reduce vibration and provide quieter treatment.   
---
Why Choose Sunshine Dentistry?
---
Sunshine Dentistry was named a 2022 Best of Jersey Shore provider in the fields of Dentistry, Cosmetic Dentistry, and Pediatric Dentistry.  Our dentists have also been named Top Doctors in New Jersey in the field of Dentistry.  
As an all-age, modern dental practice, we aim to improve the patient experience by investing in technologically advanced tools, equipment, and devices that improve results and make dental appointments more comfortable.  
To best serve busy patients, we begin seeing patients as early as 7:00 am and extend our hours until 7:00 pm several days each week.
---
Frequently Asked Questions About Digital Dentistry
---
---
---
---
---
---
---
Contact Us to Schedule an Appointment
---
Sunshine Dentistry aims to provide the best dental care in New Jersey. We leverage the power, precision, and enhanced comfort afforded by digital dentistry to your benefit. To book an appointment, call 609-465-5415, or send us a message, and our friendly team will contact you shortly to confirm your appointment.