Custom Oral Appliances in Cape May Court House
---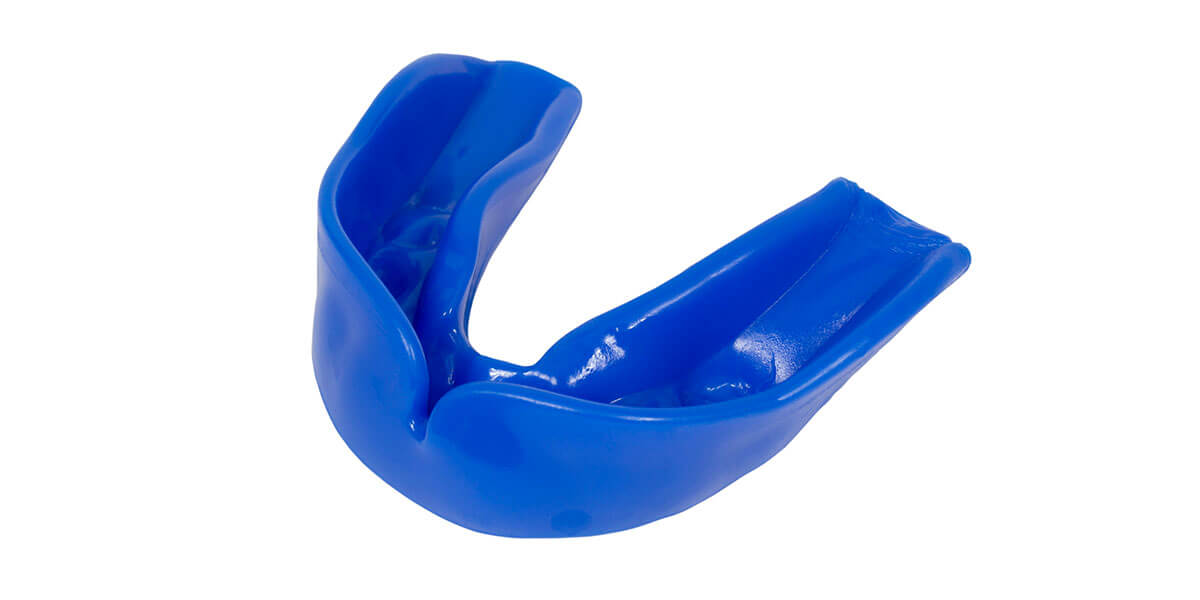 Sunshine Dentistry provides custom oral appliances to patients in Cape May Court House and surrounding communities. To learn more or request an appointment, send us a message or call 609-465-5415.
---
What Are Custom Oral Appliances?
---
Custom oral appliances are nonsurgical, non-pharmacological treatments for snoring, sleep apnea, and TMJ disorders. Custom oral appliances also prevent teeth grinding. Pediatric patients may be prescribed a custom oral appliance to treat sleep-disordered breathing.
---
Oral Appliances We Provide at Sunshine Dentistry
---
Sunshine Dentistry is proud to offer custom mouth guards for sports and custom night guards for teeth grinding and TMJ disorders. We also proudly offer the Vivos® device and the ProSomnus® oral appliance to treat snoring and obstructive sleep apnea. 
Vivos Device
The Vivos device is an FDA-cleared oral device for the treatment of obstructive sleep apnea. It may also be used for the treatment of TMJ disorders. The Vivos appliance looks much like a retainer, complete with a wire running across the front of the teeth. Manufactured by Vivos Therapeutics, named one of the Top 10 World's Most Innovative Companies in 2022, the Vivos device eliminates the need for surgical implants or a CPAP machine for patients with mild to moderate obstructive sleep apnea. 
Vivos works by increasing the size of the airway, by expanding the space near the upper and lower jaw. This helps to balance the jaw structures in a more forward position so that the airway is not narrowed due to relaxing soft tissues while you sleep. Treatment with the Vivos device may take between 12-24 months. 
The Vivos device may also correct a receding chin, resulting in a stronger chin and jawline. 
ProSomnus
ProSomnus oral appliances also eliminate the need for CPAP machines for patients with mild to moderate obstructive sleep apnea. ProSomnus oral appliances are custom-made for each patient. 
ProSomnus devices are worn while you sleep and gently position the lower jaw in a slightly forward position to clear the airway. The ProSomnus appliance looks much like SureSmile Clear Aligners and needs only to be rinsed and brushed with a soft-bristled toothbrush and liquid dish detergent to maintain.  
---
Advantages of Vivos® Device
---
The Vivos device is the only FDA-cleared oral appliance treatment available that treats the root cause of sleep apnea, which is a narrowed airway, often due to an underdeveloped jaw. It gradually expands the soft palate (roof of your mouth) while gently moving your lower jaw forward. The Vivos device is non-surgical and does not require a noisy machine or any sleep medications.
---
Advantages of ProSomnus® Appliances
---
The advantages of ProSomus oral appliances include comfort and ease of use. It is often covered by medical insurance. It is covered by Medicare. In addition to treating sleep apnea, it can also give your partner relief from your snoring.
---
Custom Sports Guards
---
Custom sports guards are offered at Sunshine Dentistry. Custom sports guards are superior to over-the-counter, or one-size-fits-all sports guards in many ways: 
Custom-fitting ensures a more natural feel

Custom sports guards are more comfortable because they are designed for your unique teeth and jaw alignment

Thicker than store-bought mouthguards, so they offer greater protection

More durable than generic mouth guards purchased at a store

Will not lose shape over time

Less likely to become damaged
---
Why Choose Sunshine Dentistry?
---
Sunshine Dentistry is an all-age dental practice that specializes in treating obstructive sleep apnea in children and adults. Our dentists, who have been included on the Top Doctors in New Jersey list in the field of Dentistry, are passionate about helping patients get quality, uninterrupted sleep essential for health, well-being, and longevity.
We are proud to have earned the distinction of being named to the 2022 Best of Jersey Shore list in the categories of Dentist, Pediatric Dentist, and Cosmetic Dentist.
---
Frequently Asked Questions About Oral Appliances
---
---
---
---
---
---
---
Contact Us to Schedule an Appointment
---
To schedule an appointment at Sunshine Dentistry for oral appliance therapy for snoring, TMJ, or sleep apnea, send us a message or call 609-465-5415.