General Dentistry in Cape May Court House
---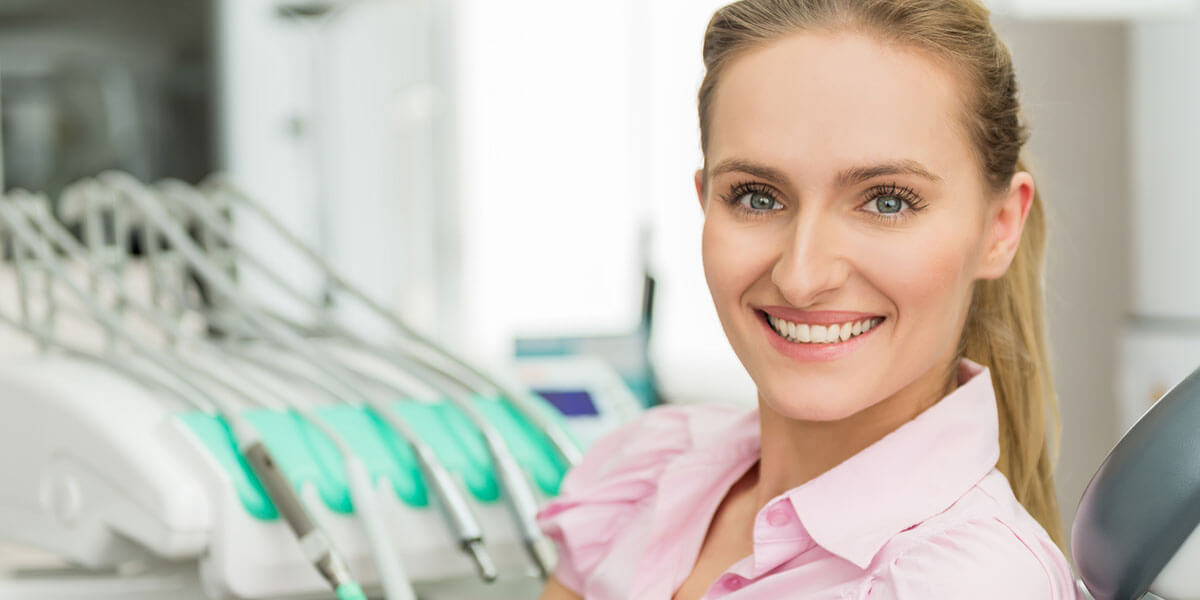 Sunshine Dentistry earned the distinction of being named a 2022 Best of Jersey Shore Dentist. To schedule a dental appointment for yourself or your children, send us a message, or call 609-465-5415.
---
What Is General Dentistry?
---
The most common dental procedures fall under the category of general dentistry. They include all treatments that help you improve and then maintain good oral health. Examples of general dentistry services include oral evaluations and dental examinations, routine cleanings, root canals, and deep cleanings when necessary. For athletes, general dentistry services include custom mouthguards (sports guards). When a tooth is severely damaged, due to severe decay or infection, tooth extractions are provided by general dentists. 
---
Benefits of General Dentistry
---
General dentistry can be viewed as the foundation of your dental treatment. Receiving preventative general dental care offers benefits including:
Plaque removal (cleaning)

Treatment for gum disease (scaling and root planing/deep cleaning)

Restoration of damaged teeth (root canal therapy)

Dental protection (custom mouthguards)

Disease prevention (extraction)

Accurate diagnostics (digital x-rays, impressions)
---
Procedures Offered
---
Sunshine Dentistry provides end-to-end dental care for the whole family. Our general dentistry services include:
Dental Evaluation/Oral Examination
---
Seeing the dentist twice a year is recommended to identify any potential problems affecting your oral health. During your evaluation and examination, dentists will be looking for signs of decay in the teeth, symptoms of infection in the gums, and threats to the integrity of the jaw bone or other oral structures via reduced-radiation digital x-rays. Our dentists will also examine the soft tissues of the mouth to identify any changes to the tissue, and evaluate your bite. 
---
Dental Cleaning
---
Your dental cleaning typically accompanies your biannual oral examination and evaluation at the dentist. Using specialized tools, our team will remove plaque along the base of the teeth and between the teeth. Once all plaque and tartar have been removed the teeth will be flossed and polished.
---
Deep Cleaning (Scaling & Root Planing)
---
Gingivitis, the mildest form of gum disease needs to be treated as soon as it is detected to prevent the spread of infection. Scaling and root planing is the technical term for the process most patients refer to as "deep cleaning." During a deep cleaning, our team will remove the plaque and tartar that have accumulated on the teeth beneath the gum line. The roots of the tooth are then smoothed to spur the reattachment of the gums to the teeth.
---
Root Canal Therapy
---
Teeth that have degraded due to widespread decay that is too large to be treated with a dental filling will need a root canal. Likewise, teeth that have developed an infection in the pulp of the tooth will need a root canal. Root canals remove the infected or decayed pulp of the tooth, then seal the cavity of the tooth before protecting the tooth with a dental crown. Root canals are the last line of defense against extraction.
---
Extractions
---
Wherever possible general dentists will avoid extracting teeth. Exceptions include wisdom teeth that are causing pain or crowding other teeth. Teeth and their tooth roots help secure your jawbone to the teeth. They also complete your smile. However, if all efforts to save a damaged tooth have failed, your dentist will be forced to extract the tooth. A variety of options exist for replacing an extracted tooth, including dental implants and dental bridges. 
---
Custom Mouth/Sports Guards
---
Custom mouthguards are available from Sunshine Dentistry for kids, teens, and adults. Far superior to sports guards you may buy in a store, custom guards fit securely to your teeth reducing the risk that they will be displaced due to impact, or a fall while engaging in your favorite sports.
Why Choose Sunshine Dentistry?
---
Sunshine Dentistry provides complete dental care to patients of all ages. We begin treating the youngest patients as soon as they get their very first baby tooth, and we treat all generations in your family. Our dentists have achieved recognition for being among the Top Doctors in New Jersey in the field of Dentistry. 
In 2022, Sunshine Dentistry earned recognition as a Best of Jersey Shore practice in the categories of Dentist, Pediatric Dentist, and Cosmetic Dentist.Our practice is housed in a modern facility, equipped with state-of-the-art technology to offer comfortable, and effective dental care. We also offer extended hours to best accommodate busy families. We begin seeing patients at 7:00 am, and continue to see patients until 7:00 pm several days each week.
---
---
Frequently Asked Questions About General Dentistry
---
---
---
---
---
---
---
Contact Us to Schedule an Appointment
---
Sunshine Dentistry is here when you're ready to begin improving your smile. Request an appointment today for a cosmetic dental consultation. You may also call us at 609-465-5415.