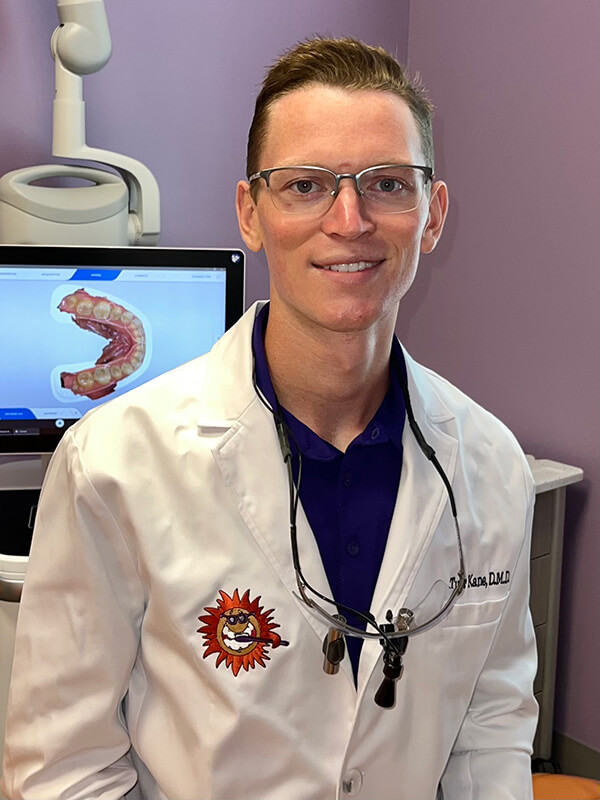 ---
Dr. Kane was born and raised in Pennsylvania, but lucky enough to spend his summers in Cape May, NJ. His father, an engineer, and his mother, a nurse, raised their 3 boys in Montgomery County, PA. He inherited his father's ability to solve problems and his mother's empathy and desire to care for others.
Dr. Kane received a bachelor's degree in Biological and Biomedical Engineering from the Schreyer Honors College at Penn State University. Afterwards, he returned to Philadelphia where he received his Doctor of Medicine in Dentistry (DMD) Degree from The University of Pennsylvania.
Dr. Kane is passionate about education. Throughout his years in undergraduate and dental school, he tutored younger students to help advance their careers. He continues to advance his own training by attending continuing education courses, reading, and pursuing a fellowship in the AGD.
Dr. Kane loves to spend time with family and friends, listen to audiobooks and podcasts, and enjoy outdoor activities like biking, playing basketball, hiking, fishing, and kayaking. He is thrilled to be a Sunshine Dentistry team member where he brings the state-of-the-art knowledge and techniques he's acquired through his education and training.
---